HUIHUI
: MON TIERS MON BB
DEPUIS LE TEMPS QU'ON EN PARLE D'EUX OMG JE SUIS TROP TROP TROP TROP CONTENTE SI TU SAVAIS
VIENS ME COUVRIR DE LOVE J'ATTENDS QUE CA MOI
.
JTM FORT AUSSI
YIBB
: LE DERNIER TIERS QUI MANQUAIT A MON COEUR POUR VIVRE
OMG MAIS JE PLEURE JPP ILS SONT ENFIN REUNIS
ILS VONT ETRE GRAVE BEAUX TOUS LES TROIS
JE T'AIME FORT AUSSI
LE TROUPLE IS ON HIS WAY
LILI
: la plus merveilleuse
. je t'aime
.
SEOL
: j'y suis pas déjà
? enfin, c'est pas grave
.
et thans
.
BAE
: GOD T'ES BELLE ET LE TEMPS N'A PAS EU D'IMPACT SUR TOI
BOKYUNG
: too late
. et puis c'est un dragon dans le caleçon le petit
.
merci sinon
HAYOUNG
: je sais
jsuis toujours parfaite
merci ma belle
JAEIN
:
TADASHI
: je sais
préviens ton autre toi qu'on fait pas de mal à bae
.
TAEWOO
: merci
et ouais jsuis faible
JIAMEI
: merci
.
LILI LPB
:
JANGMI
:
Oh Jang Mi a écrit:

C'EST QU'AU PROCHAIN ON N'AURA PLUS ASSEZ DE DOIGTS SUR LES DEUX MAINS POUR TE COMPTER
t'as des doigts de pieds
merci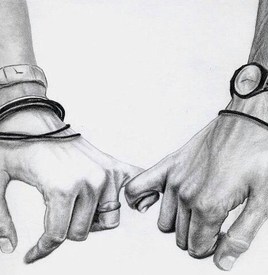 ⊹ we'll get lost together, let me fall
for you, I could pretend like I was happy when I was sad. for you, I could pretend like I was strong when I was hurt. i wish love was perfect as love itself. i wish all my weaknesses could be hidden. i grew a flower that can't be bloomed in a dream that can't come true.