Re: Song Ji Na @NANA.S ☆ Ven 26 Déc - 20:50
@nana.s
Hey Mei. Tu maaaanque, reveille toi
#getwellsoon
1 hours ago via web
50
likes
© HERESY & caleigh at atf
❝ Hearts are breakable and I think even when you heal, you are never what you were before. To love is to destroy, then we shall never fall in love. ❞
 
A LA RECHERCHE DE LIENS - CLICK ♥
Re: Song Ji Na @NANA.S ☆ Mar 30 Déc - 18:00
@nana.s
Hello Busan! #beach #noschool #holiday
1 hours ago via web
50
likes
© HERESY & caleigh at atf
❝ Hearts are breakable and I think even when you heal, you are never what you were before. To love is to destroy, then we shall never fall in love. ❞
 
A LA RECHERCHE DE LIENS - CLICK ♥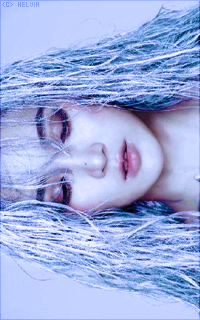 STUDENT • too many wars
PLUS D'INFORMATIONS


Re: Song Ji Na @NANA.S ☆ Lun 5 Jan - 21:28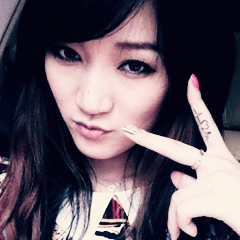 @malee_boo
Même moi je suis incapable de surpasser cette magnifique grimace que tu nous fais.  
La prochaine fois qu'on se voit, je veux absolument reprendre pleins de photos de ce genre, ça fait longtemps. ♥
replying to
Yeeeeeuh mais c'toi la plus belle là dessus
Mais j'avoue que t'as sorti du dossier là hihiiii... Full love
nana.s
Trying hard not to fall on the way home, you were trying to wear me down, down, kissing up on fences and up on walls on the way home. I guess it's all working out, now.
Re: Song Ji Na @NANA.S ☆ Mar 24 Fév - 0:45
@nana.s
Watch it burn #silence #smoke #loneliness
1 hours ago via phone
50
likes
© HERESY & caleigh at atf
❝ Hearts are breakable and I think even when you heal, you are never what you were before. To love is to destroy, then we shall never fall in love. ❞
 
A LA RECHERCHE DE LIENS - CLICK ♥
Re: Song Ji Na @NANA.S ☆ Ven 27 Fév - 2:56
@nana.s
Ma nouvelle colocataire Kira #dog #cutestdogever
5 hours ago via phone
50
likes
© HERESY & caleigh at atf
❝ Hearts are breakable and I think even when you heal, you are never what you were before. To love is to destroy, then we shall never fall in love. ❞
 
A LA RECHERCHE DE LIENS - CLICK ♥
Re: Song Ji Na @NANA.S ☆ Ven 27 Fév - 3:05
@aley.kyuya On dirait toi mais en mieux, quoique ta moustache à toi est plus touffue
replying to @NANA.S
Ma nouvelle colocataire Kira #dog #cutestdogever
Re: Song Ji Na @NANA.S ☆ Dim 1 Mar - 21:20
@aley.kyuya Hoho, noona est vexée on dirait
je l'aime ta moustache Magicarpe, boude pas   
replying to @NANA.S
Tu t'es vu Om'Alley
Re: Song Ji Na @NANA.S ☆ Dim 1 Mar - 22:08
@aley.kyuya rooh ça sert à rien de complexer ! Je te prêterais mon after shave si ça peut te faire plaisir
replying to @NANA.S
J'ai pas de moustache, chat de gouttière
Regarde la tienne avant de parler

Re: Song Ji Na @NANA.S ☆ Dim 1 Mar - 22:21
@aley.kyuya
tant pis pour toi je t'en prêterais pas alors   
replying to @NANA.S
Toi, de l'after shave? J'étais sure que tu utilisais de l'huile d'amande douce, comme les filles