SANGO • i run the world
PLUS D'INFORMATIONS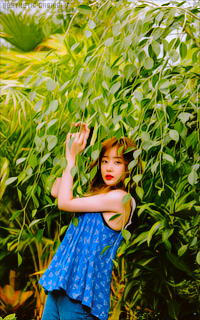 JEONGAL • my own way
PLUS D'INFORMATIONS


Re: no nuo, jeong kali, armani h. freya ☆ Ven 9 Sep - 13:40
ouais bah même si j'suis pas sous le bon compte, tu me manques déjà, voilà
mais amuse-toi bien
et puis dors bien
et sors pas trop hein, c'est dangereux pour la santé de sortir tu sais, c'mieux de rester sous la couette sur le canapé
jtm un peu
STUDENT • too many wars
PLUS D'INFORMATIONS


Re: no nuo, jeong kali, armani h. freya ☆ Ven 9 Sep - 14:51
du love et profite bien
i live, i die and i live again ☾
© minori.
ADMIN • the world is mine
PLUS D'INFORMATIONS


Re: no nuo, jeong kali, armani h. freya ☆ Lun 19 Sep - 18:12
suwun, woori, hojoo +
merci vous trois, vous êtes trop adorables
hana +
tu m'as manqué aussi
enfin pas toi ( :hah: ) mais naru
j'ai voulu respecter tes conseils mais j'ai été forcée de sortir quelques fois parce qu'on avait plus rien à manger sinon
jtm aussi mais genre pas trop quand même
sur ce,
j'archive mon abs
, je suis de retour, c'est bon
I'M SO WEST COAST IT'S A GODDAMN SHAME ☾ I'm from a different type of left land, old wild west land, nosebleeds, palm trees and tumbleweeds rustling. Outsiders say it's happy here, but it's depressing. You listening ? I grew up here, under the sun. In grade school I was the odd one out of the bunch and I don't mean I was the kid to eat bugs for lunch, I was the one who wasn't coming from where they're coming from, huh.
Re: no nuo, jeong kali, armani h. freya ☆